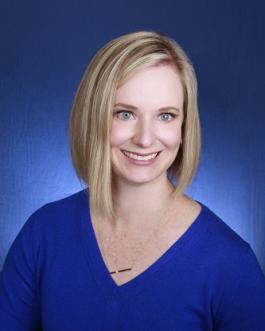 Title:
Director of Clinical Services, The UCSF Center for ASD & NDDs
Education and Training:
PhD, Clinical Psychology, University of California, Santa Barbara
Internship: University of North Carolina, School of Medicine (TEACCH Autism Intern)
Post-doctoral Fellowship: Children's Hospital Los Angeles, University Center for Excellence in Developmental Disabilities
Dr. Ence is a licensed psychologist, board certified behavior analyst (BCBA), and the Director of Clinical Services at The UCSF Center for ASD & NDDs. She specializes in evidence-based behavioral treatments and assessment of autism spectrum disorder (ASD) and neurodevelopmental disorders. She conducts diagnostic evaluations, school consultations, and parent management training, and also provides individual, group, and family therapy services. She has advanced training in Applied Behavior Analysis, Pivotal Response Training, Structured Teaching, and Cognitive Behavior Therapy. She is also certified in PEERS, an evidence-based social skills group treatment for adolescents and young adults with ASD. Her research interests include investigating comprehensive behavioral interventions for ASDs and evaluating best practices in parent training.
Dr. Ence graduated magna cum laude with a Bachelor of Arts degree in Psychology and Dance from the University of California, Irvine. Dr. Ence received her Ph.D. in Counseling, Clinical, and School Psychology (Clinical Emphasis) from the University of California, Santa Barbara in 2012, and completed her pre-doctoral internship at the University of North Carolina, Chapel Hill School of Medicine. She completed a two-year post-doctoral fellowship at Children's Hospital Los Angeles (CHLA) where she was selected to be the Autism Fellow in the Leadership and Education in Neurodevelopmental Disorders (LEND) program. During her graduate and pre-doctoral training, Dr. Ence acquired training in state-of-the-art autism intervention, assessment, and research methods from UCSB's Koegel Autism Center and the TEACCH Autism Program at UNC.
Dr. Ence has presented her research at national conferences of the American Psychological Association, International Meeting for Autism Research, and the Association for Behavior Analysis. She has published articles in the area of autism spectrum disorders and parent training. While on internship, she was awarded the Wallach Intern of the Year award, and during her fellowship, Dr. Ence was awarded the Early Career Award from American Psychological Association.