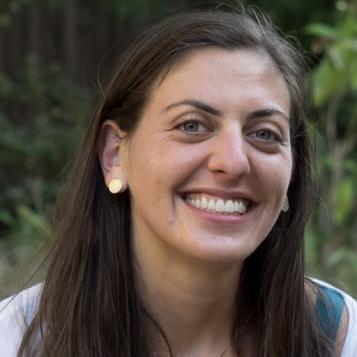 Title:
Assistant Clinical Professor, The UCSF Center for ASD & NDDs
Education and Training:
PsyD, Clinical Psychology, PGSP-Stanford Psy.D Consortium
Pre-doctoral internship: Pediatric Psychology - Oregon Health & Science University (ASD track)
Post-doctoral Fellowship: University of California, San Francisco (Department of Psychiatry and Behavioral Sciences)
Dr. Salzman is a licensed clinical psychologist in the Department of Psychiatry and Behavioral Sciences at UCSF. She specializes in comprehensive diagnostic evaluations for a range of neurodevelopmental disorders, including autism spectrum disorders. Dr. Salzman has an interest in minimally verbal individuals across the lifespan and has specialized training in the assessment of these individuals. She also provides evidence-based treatment for neurodevelopmental and associated disorders across the lifespan. Specifically, she has experience conducting parent-training interventions, including Pivotal Response Treatment (PRT) and Parent Child Interaction Therapy (PCIT), as well as individual treatment using Cognitive Behavioral Therapy (CBT) to address co-occurring disorders such as anxiety. She has a burgeoning interest in Acceptance and Commitment Therapy (ACT) to help treat co-occurring disorders and promote parent/family resiliency. Over years of research and practice, Dr. Salzman has developed a strong interest in behavioral phenotyping, differential diagnosis, parenting, and parent and family resiliency.
Dr. Salzman graduated with a Bachelor of Arts degree in Psychology and Studio Art from the University of Vermont. Dr. Salzman received her Psy.D. in Clinical Psychology from the PGSP-Stanford Psy.D. Consortium in 2017, and completed her pre-doctoral internship in pediatric psychology at the University of Oregon Health and Science in Portland Oregon and the Leadership and Education in Neurodevelopmental Disorders (LEND) program. She completed a two-year post-doctoral fellowship at University of California, San Francisco.