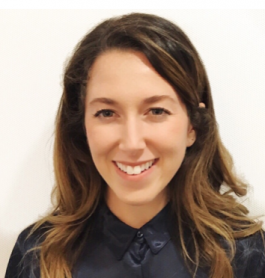 Title: Psychiatrist, Assistant Clinical Professor
Milena Kaufman, DO, MS, is a child and adolescent psychiatrist for the Division of Mental Health and Child Development at UCSF Benioff Children's Hospital Oakland and the Division of Child and Adolescent Psychiatry in the UCSF Department of Psychiatry and Behavioral Sciences. She is an assistant clinical professor, providing clinical care at the UCSF Autism Spectrum Disorder and Neurodevelopmental Disorder Clinic, and at UCSF Benioff Children's Hospital Oakland. Dr. Kaufman is board-certified in both general and child psychiatry. She completed her bachelor's degree at University of California Santa Barbara, medical school at Touro College, adult psychiatry residency training at Zucker Hillside Hospital, and a child and adolescent psychiatry fellowship at Stanford University.
Clinically, Dr. Kaufman specializes in an assessment of co-occurring psychiatric problems in individuals with autism and other neurodevelopmental disorders (NDDs), pharmacotherapy (both medication management and consultation), and behavioral therapy. Dr. Kaufman is trained in Pivotal Response Therapy, a behavioral intervention for autism. She also collaborates with other clinicians and provides diagnostic assessments of autism and other NDDs.