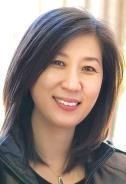 Whether you are here searching for information about our clinical services, training opportunities, advocacy efforts, or research, it is my pleasure to welcome you to the UCSF Center for ASD & NDDs.
Our clinical services meet at the intersection of evidence from many disciplines and reflect our recognition that holistic care is critical for patients and families. Our team includes experts from psychiatry, psychology, neurology, pediatrics, genetics, social work, speech therapy, behavioral therapy, and many more. This multidisciplinary approach allows us to make comprehensive assessments and design individualized, evidence-based interventions.
The world we live in today is filled with possibilities that were unimaginable just twenty years ago. Advances in our field have reshaped the way we approach disorders. In our research, we draw upon the latest methods in neuroscience, genetics, bioinformatics, neuroimaging, epidemiology, and the social sciences to deepen our understanding of ASD and NDDs. As we equip the next generation of leaders with the best technical skills and research practices, we strive to balance the intellectual creativity critical for innovation with the moral and ethical standards that guide our current work. Working together, we can make contributions that will translate directly into improvements in the lives of those affected by ASD and NDDs. For this reason, we are constantly reorienting ourselves as we reflect critically on our work, the needs of our communities, and the road ahead.
We find ourselves fortunate to be built on the solid foundations of a world class academic center and city. Our department is committed to child and adult mental health, which you will sense the moment you walk through our doors, and our institution provides us with exceptional colleagues in all areas of science and clinical practice. However, we know science cannot act alone. We plan to work with our communities and city leaders to advocate for policies that will structurally improve the lives of those affected by ASD and NDDs, so they may have access to the resources created. As we navigate the diversity of the Bay Area and are inspired by it to think globally, we aim to move with cultural humility, knowing that our bodies develop in structures and environments that are guided by complex mechanisms and histories. In the future, we wish to extend our work to the most resource-constrained settings, with the firm belief that all lives are worthy of the best interventions available.
I hope that the UCSF Center for ASD & NDDs can become a home to you in many ways, as it has for us. Thank you for visiting and whether you have a question or feel as though there is a service that is lacking, I look forward to hearing from you.
Truly yours,

Young Shin Kim, MD, MS, MPH, PhD
Director, UCSF Center for ASD & NDDs
Director, Psychiatric Genetic Epidemiology Program
Professor, Department of Psychiatry